Browse Categories
Certifications
Subscribe

Get email updates on new products
Contact us

Tel: +86-28- 6519 8642
Fax: +86-28-8593 8404
Email: sales@onekingroup.comContact Now
Precast concrete panel supplier, High fireproof & lower cost
Brand: Onekin
Product Name: precast concrete panel
Use: Inner and outer wall panels
Design: T & G hollow core
Performance: fire resistance, light weight, heat insualtion
MOQ: 1 * 40HQ
Keywords: precast concrete panel suppliers
Concrete slab distributor in China
Concrete wall manufacturer
Concrete slab manufacturer
Suppliers of ready-made concrete
Precast concrete panel supplier, High fireproof & lower cost
Background:
As a expert precast wall panel supplier, Onekin always focus on precast technology, to make building construction faster, safer, healthier. There to introduce a new kind of precast concrete panel.
Introduction of Onekin precast concrete panel :
Specification
Length: 2200mm~3600mm
Thickness: 75mm/90mm/100mm/200mm/150mm/200mm
Standard size: 2800*600mm/2900mm*600mm
Design
T & G connection --- easy to install
Hollow core --- lighter, easy for wire & pipe line
Smooth surface --- no need for plastering work
Why choose Onekin precast concrete panel?
1. To save up to 30% of total cost
First, Our precast concrete wall panel is lighter than traditional building materials, for 90mm the weight is only 36kg/m², in that case, it can help you to save transport cost & labor cost.
Second, the hollow core design of our precast concrete panel can make the installation of wire and pipe easier.
Meanwhile, Onekin precast concrete panel also has thermal insulation performance, the thermal conductivity of Onekin is only 0.66w/m°k. Use our precast panel can save up to 80% energy compare with cement panel.
2. Fireproof up to 4 hours
Onekin precast concrete panel is made of non-combustible building materials, it can be non-combustible at 800℃, and remains flameless at 1200℃.
3. Certificates
Our concrete precast wall panel already passed international certificates including TUV, ASTM, CE, CNAS, etc.

Projects of Onekin precast concrete panel
Our precast wall panels can be used in all kinds of building constructions. And we already served in projects in Oman, Singapore, Vietnam, Ethiopia and many other countries, below is the project feedback for your reference. If you want more information about our projects, welcome to contact us.

Precast concrete panel supplier introduction
Factory: Onekin has a factory with 74 sets of production moulds, our daily production capacity can be about 1500pcs, capable to make roughly 1000,000 square meters annually. Also we have technical lab to ensure high quality of product, and our R & D department can realize customized design.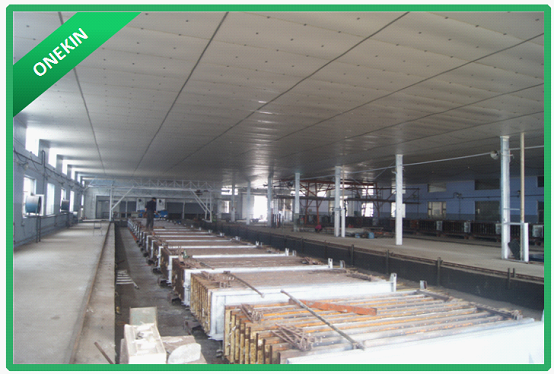 onekin warehouse
Team: Onekin is a company focus on Green and Innovation, we always follows the principle of "Customers First, Employees second, Shareholders last" principle to serve our customers. We have serve in many projects in Oman, Singapore, Vietnam, etc. As a fast growing company, we are search for more cooperate with customers around the world. We have joined many international exhibitions.
Onekin exhibition

Onekin team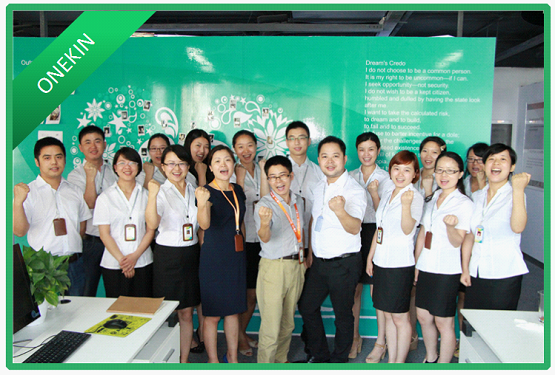 You may also like:
Onekin Green Building Materials Co., Ltd.
Tel:
Contact Person:
Other Products