Browse Categories
Certifications
Subscribe

Get email updates on new products
Contact us

Tel: +86-28- 8519 8642
Fax: +86-28-8593 8404
Email: sales@onekingroup.comContact Now
Lower cost drywall Onekin for housing than traditional drywall
Drywall type: hollow wall type T & G, hollow core
Standard size: 2800 x 600 x 90/100/120/150/200 mm
2900 x 600 x 90/100/120/150/200 mm
Production capacity: 3000pcs/day
Tested: thermal conductivity, fireproof, heat resistance, compressive strength, flexural strength, sound insulation, toxic performance.
Certificates: TUV, INTERTEK, ASTM, CNAS
For the traditional drywall as we know how fiber cement board, gypsum board, mgo Board and calcium silicate Board, they part of the wall system, attach to truss and steel beam with bolts, it is construction can be operated only by the team of construction professionals and the cost is high. And is a way for high building, waste of time and cost to make the partition wall.
Onekin green wall is a new generation drywall, made of concrete, which is high magnesium fireproof 2-4 hours, light weight, fast construction, good sound and thermal insulation and also save its housing construction time and cost. For this image, please see the Imagine yourself as follows. Perhaps you mean, is it really the cement concrete wall Panel of this style, but compared to cement concrete panel, this Panel only used as wall partition and very light for construction, can be operated by the hand of man. And also nail is much better than the cement concrete panel. Water absorption rate of green wall panel Onekin only half of the cement concrete panel.
Use the Green Wall Panel Onekin for housing, You can save 10%-30% cost of housing. It can be used for exterior wall partition and interior wall partition too. It's easy not to be operated, any special need team building for construction. No matter the House villa, townhouse or high building, you can save your work and also your materials cost.
Normal Specifications: * 600 mm 2800, 2900, 3000 * 600 mm * 600 mm
Thickness: 90 mm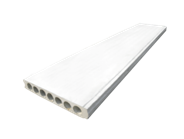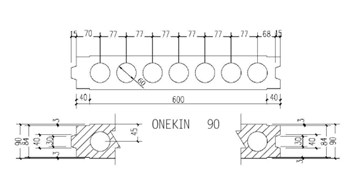 Specifications

KGS/m2

Sound Insulation

(dB)

FCL (1 * 40 ' HQ)

2800 * 600 * 90 mm

36 (Normal)

36

400pcs/672m2

40 (Enhanced)

39

370pcs/621.60 m2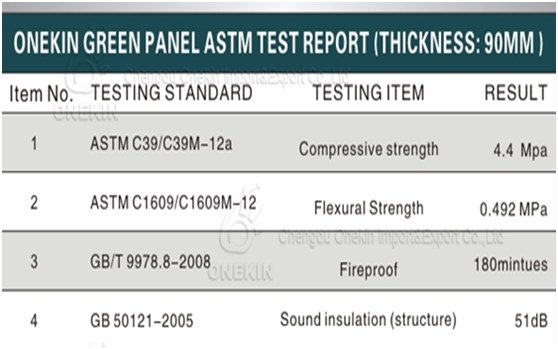 For other sizes, please post here or contact our sales.
Onekin Green Building Materials Co., Ltd.
Tel:
Contact Person:
Other Products